Forever Faithful Luncheon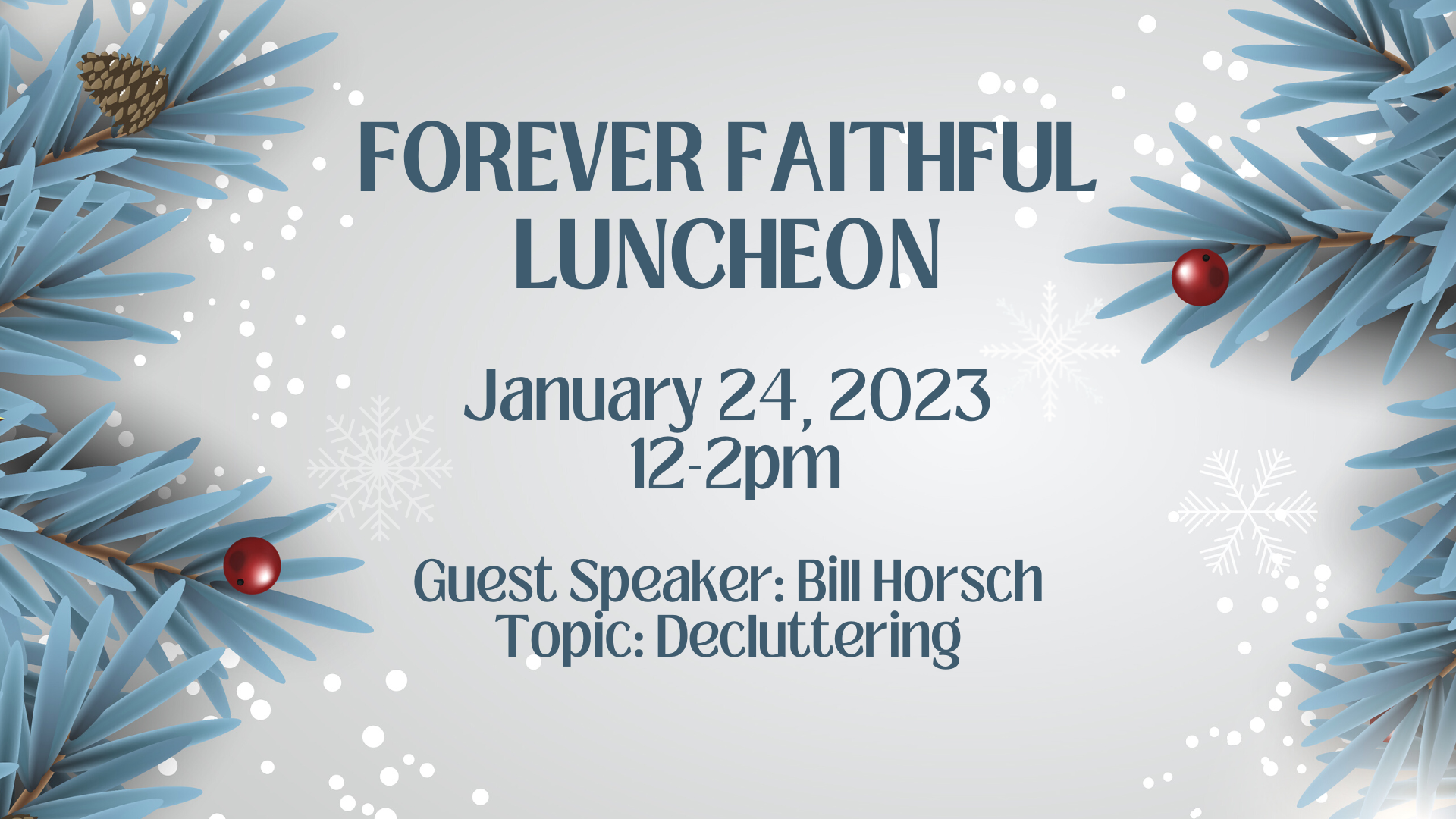 Join us for lunch and stay for our special guest presenter, Mr. Bill Horsch who will discuss how to declutter your home. For most people, decluttering can promote productivity and improvements in mental and physical health. Clutter can make it difficult to get things done, to find what you need, and to live in an orderly and efficient manner. Clutter is a thief. It steals: Time. Space. Joy. Productivity. When we remove the clutter, we then have space in our home and our life for all the good and happy things. We all want to be happier, and decluttering is one of the best ways to do that. This practical presentation will include the benefits of removing clutter, the top 10 things to get rid of first and specific easy to follow methods for removing clutter.
Please sign up for the luncheon and/or the program by following the link below.