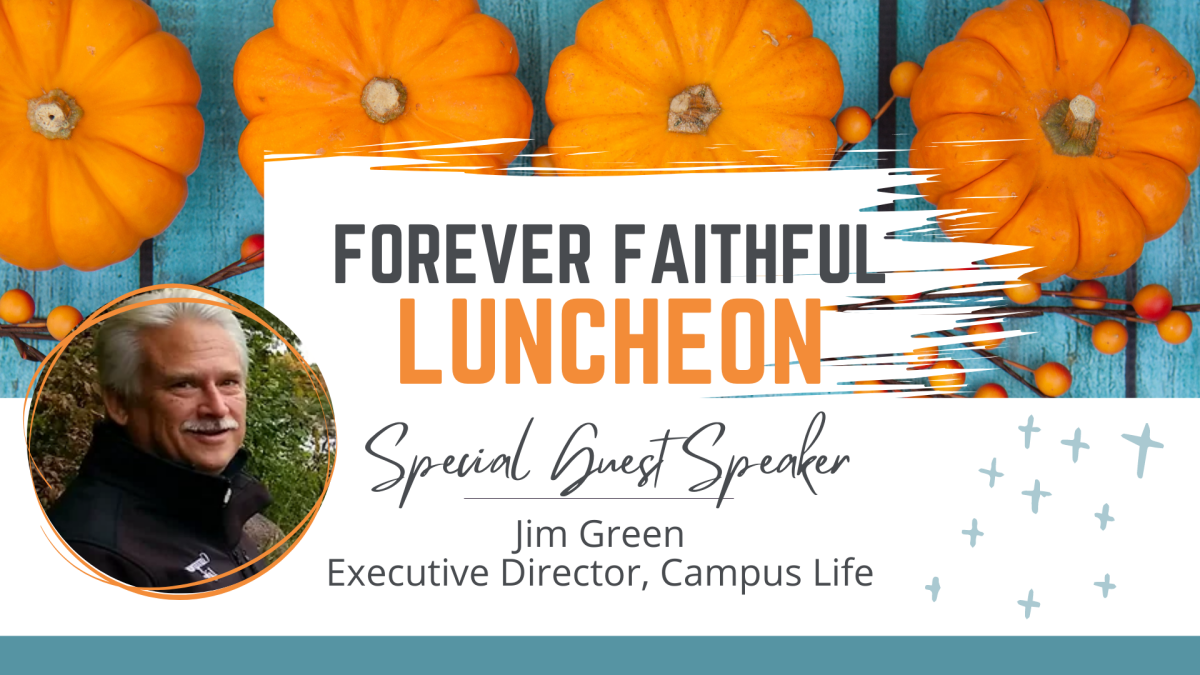 Tuesday, September 13, 2022, 12:00 PM - 2:00 PM
Forever Faithful is hosting its next luncheon on Tuesday, September 13 from 12-2pm in the Multipurpose Room. After lunch and a time of worship, Jim Green, Executive Director from Campus Life, will share an update on their mission. Please sign up below for the luncheon and program or the program only. Each family attending the luncheon is asked to bring a dish.
We hope to see you there!