Our History
Worship services held by devout Norwegian Christians in an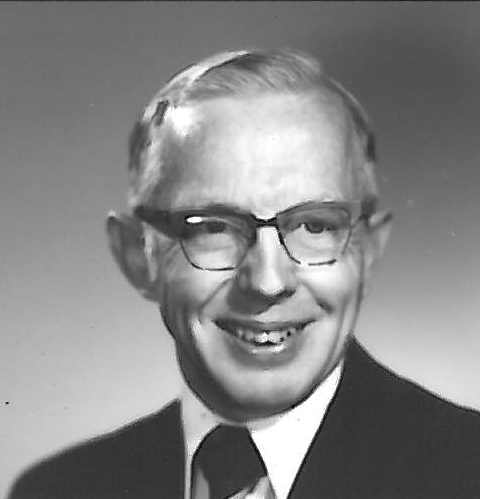 empty tavern building on Indiana Avenue on Sheboygan's south side resulted in the organization of the First Norwegian Church in 1871. It had a Methodist affiliation. Its membership was primarily sailors and their families.
For 74 years (from 1871-1945) this congregation was a Methodist church; it was served by 39 pastors. Most of them stayed a period of 1½ years; most of these young men were being "broken in" in the ministry. In 1909 a new structure was built at 1603 South Ninth Street. With the passing of Sheboygan as a regular port of shipping, the Norwegian-speaking pastors were hard to find. In 1940 they had a young pastor come to the church who was the first pastor who could not speak Norwegian, so the church became a completely English-speaking church.
Pastor Ellis Mooney was a recent graduate of Moody Bible Institute when he came to Sheboygan. His intentions were to stay for two years before going to the South American mission field. The denomination was thinking of closing the struggling church.
Through many pains and toils, Pastor Mooney led the congregation away from their Methodist affiliation to become affiliated with the Evangelical Free Church of America. This happened in 1945. The church became the Sheboygan Evangelical Free Church in 1946, meeting at the previous Methodist church building, 1603 South Ninth Street.
There were about a dozen people at the church at this time. Pastor Mooney and his wife, Winifred, had a very clear concept of building a Christian Youth center. The church proceeded in faith and watched the Lord provide. Construction began on December 6, 1946. As accounts came due, prayer services were held. Even the weather was obedient to the Lord, as it once rained on all sides of the construction site, but not one drop on the new building. Also building shortages were overcome as God miraculously provided (end of World War II).
On February 27, 1949 dedication services were held with Dr. A.E. Hallen (President of the Evangelical Free Church of America) speaking.
The Christian Youth Center was formally opened on March 31, 1949. Thousands of young people have enjoyed its facilities and several hundred teenagers and their parents accepted Christ through its ministries over the years. The Center continued for about 25 years. Both the Center and the Church grew until, in 1961, it was necessary to double the size of the building. Eventually the Christian Youth Center gave birth to an independent ministry to young people, Sheboygan County Campus Life, which is today still reaching students for Christ.
In the mid 1970s, the church paid off its mortgage and purchased a former discount store at 1710 North 15th Street from the University of Chicago at a miracle price of $250,000. The store was then renovated by the church people working together. It cost about $350,000 to renovate it. We had our first service in 1976 on Thanksgiving Day without the rugs and much of the finishing. On December 12, 1976 work was completed and we moved in permanently.
In 1989, with our mortgage being paid off, we built an addition for 1.3 million dollars. The 1989 addition included the current multi-purpose room, staff office area and all the basement Christian Education space. The mortgage on that addition was paid off in 2005.
Over the years, this congregation has been led by four Senior Pastors: Pastor Ellis Mooney, Pastor Terry Parks, Pastor Ed Kaylor, and Pastor Dr. Gary Hylander (starting in late 1996).
In October of 2006, church growth required the addition of a third service. The "traditional" service remains in the original sanctuary while the two "contemporary" services meet in the Multi-Purpose Room (the gym).
We are currently asking God to show us how to proceed. For several years we sensed God leading us to purchase land and build a new building, but it now seems he is not leading that direction. We are so thankful to God that we did not rush ahead in our own strength. Instead it appears that God is leading us to stay at our current site. We ask you to join us in praying about how God is leading us in re-modeling or re-building our sanctuary and (potentially) acquiring adjacent properties in order to expand our parking options.
In all this, three specific threads seem to run through our story. We were founded on doctrinal and biblical teaching. Our passion for this led us away from our previous denomination and to the Evangelical Free Church of America. It also brought our beloved Senior pastor to us, Dr. Gary Hylander, who faithfully teaches God's Word verse-by-verse. We were also founded with a burden and passion to reach children and students. The Youth Center is our past, but reaching children and students is our present and our future. And, though it did not come out boldly in the above story, we are also a church with a heart to reach the world (starting with Sheboygan) with the Gospel of Jesus Christ.
So that's who we are: preaching the word (2 Timothy 4:2), teaching our children (Deuteronomy 6:4-6) and reaching the lost (Matthew 28:18-20). We can't wait to hear your story!