Men's Ministries
Men's Ministries exists to multiply followers of Jesus Christ by defining and inspiring obedience in each role that God has placed us. We examine and apply Scriptures as offensive and defensive weapons against temptation and sin. We invite you to join us!
Iron sharpens iron, and one man sharpens another (Proverbs 27:17, ESV)
Studies


Men's Prayer Meeting: Wednesdays, 6:30am, Church library
Men of the church are invited to come together in the presence of the Lord to pray. We use the Psalms as a guide to pray for our nation, community, and church family.


Wednesday Morning Men's Study: Wednesdays, 9:30-11:30am, room 109
Isaiah is the prophet we need to hear today as he cries out God's message above the clatter of world upheaval, "Comfort, yes, comfort My People!" (40:1). When Isaiah says to us, "Be comforted!" it is not a word of pity but of power. God's comfort does not weaken us; it strengthens us. As we study the book of Isaiah, we'll meet this outstanding prophet and we'll see God's people chastened and then restored. But above all else, we will see Jesus Christ, God's "Suffering Servant," as He does the will of God and suffers and dies for the sins of the world. Our faith will be strengthened as we listen to the Word of God together through Isaiah the prophet.


Events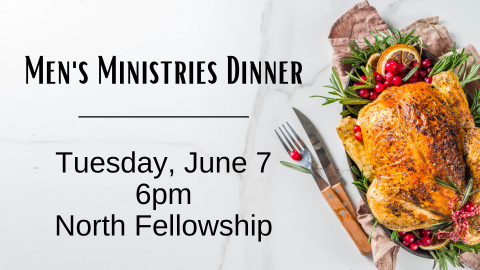 Men and boys of all ages are invited for a night of good food and great fellowship. Pastor Robert will be sharing about how we can participate in this summer's Serve Sheboygan summer event and we'll hear details about an upcoming golf event. Registration is required. Donations will be accepted at the door.