Equip
Sunday morning electives designed to build up the body of Christ. (Eph. 4:12)
Equip meets on Sunday mornings at 10:00am in the sanctuary. We want to "Equip" you to be strong in your love for Jesus Christ, to lead in your own home, and to reach out to neighbors with the love of God. The Equip title is based on Ephesians 4:11-16, especially verse 12 which says, "to equip the saints for the work of the ministry, for building up the body of Christ".
Equip topics will be varied and timely: We will learn about the foundations of Christian discipleship, how to build a Christian home, how to apply the Sunday morning sermon to our lives, and how to engage the world around us in conversations about Jesus Christ. The goal of Equip will be to equip followers of Jesus Christ to show others how to follow Jesus, too.
Equip is relational: There will be opportunities to meet new friends and to enjoy fellowship at the beginning and end of each session. We encourage you to talk to a friend, pray about which class will help you the most, and jump in together!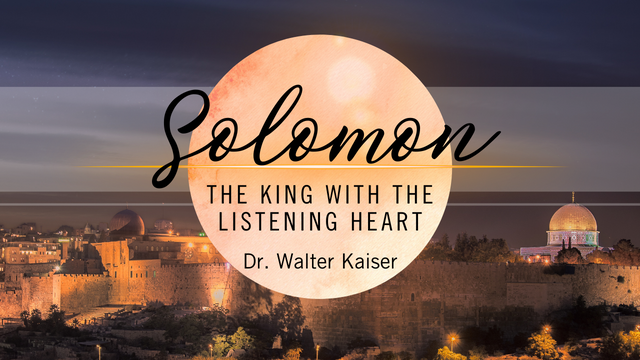 Sundays, September 11-October 30 • 10am • Sanctuary
This study is being led by Dr. Walter Kaiser and is based on 1 Kings 1-11. At this time, King David appears to have little zest for life and matters of state were beginning to slip. Events were about to preempt any wish or instruction David might give about who was to be the future king. David's son Adonijah puts himself forward as the new leader, but David declares Solomon to be king. Adonijah's coronation is halted with the news of Solomon's installation as king in Israel and David's death. Let's examine together the life and character of Solomon, the king with a listening heart.