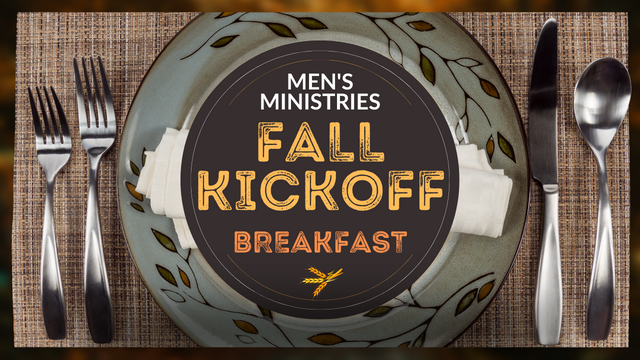 Saturday, September 10, 2022, 8:30 AM - 10:30 AM
Men's Ministries is looking forward to another great program year, including Bible studies, teaching, mentoring, work projects, and the start of construction for Phase 2 of the Master Plan.
Doors will open at 8:15am with breakfast being served at 8:30am. The meal will consist of scrambled eggs, bacon, biscuits and gravy, and Adam Price will be manning an omelet station. A freewill donation will be taken with proceeds supporting other Men's Ministry opportunities throughout the year.
Following breakfast, Pastor Jon will share a devotional message and talk about his Wednesday evening study, "Disciplines of a Godly Man." Tom Olson will share a testimony from the recent golf outing and Denny Runge will highlight details of the Saturday Men's Prayer Breakfast Meetings.
Please register below and consider inviting a friend, neighbor, son, or grandson - it's a great way to connect and see where God will "grow us" this next year.